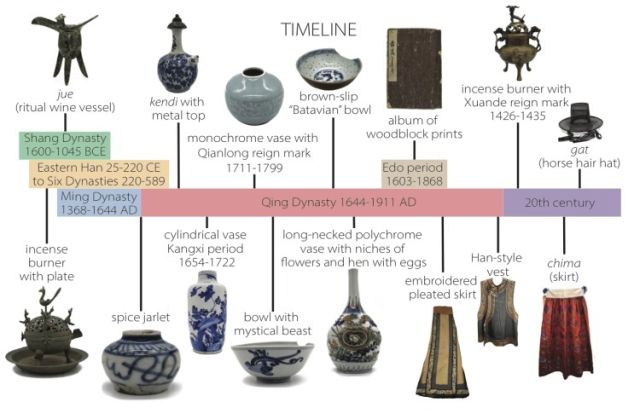 Preview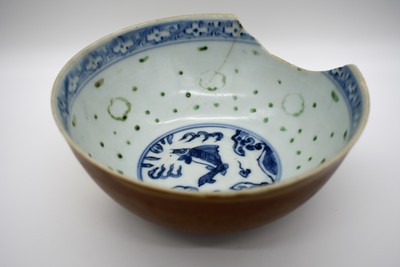 Photo Credit
Laurel Lamb, Curator, University of Arkansas Museum
Object Type
Porcelain with brown slip
Description
According to a note attached to this bowl when it entered the Museum Collections, this 18th-century brown-slip "Batavian" Style porcelain bowl was salvaged from a shipwreck in the Chao Phraya River, which flows through Bangkok, Thailand. It has qualities that relate to multiple cultural expressions.
Although there are time gaps in the production of this specific style, the interior designs and artistic expressions help to associate the bowl most closely with those produced in the Ming dynasty. This includes the use of cobalt blue on white and the way in which the fish is painted amidst outlined forms.
"Batavian" Style bowls are easily recognized by the solid brown slip that covers their exterior, but the term also relates directly to pots mass produced by the Dutch East India Trading Company in Jakarta, Indonesia, to be exported to Europe and within Southeast Asia in the later 17th century.
Object Dimensions
D. 18.5 cm, H. 8.4 cm
Object Housed
University of Arkansas Museum
Object Accession Number
0089-0011-0003