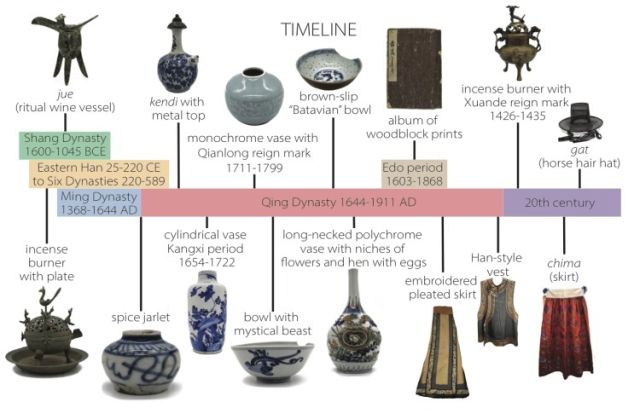 Preview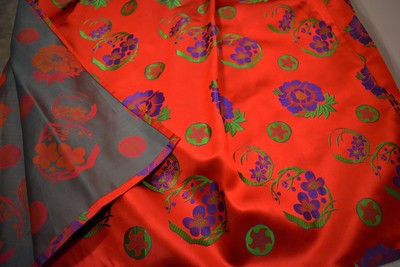 Photo Credit
Laurel Lamb, Curator, University of Arkansas Museum
Object Type
Silk weave, muslin band
Description
This chima, or skirt in Korean, is part of the traditional Korean formal dress, or hanbok, which has remained largely unchanged throughout the nation's history. This type of chima is usually worn for traditional holidays and special events like a wedding or a birthday. It expresses specific social and aesthetic values of the one who wears it. Social harmony was greatly encouraged through Confucian philosophy in Korea, and the choice of which hanbok to wear correlated to one's position in society. The skirt's design relies on primary colors to create a vibrant appearance. At the same time, the focus is on lines, silhouette and space, which also correlate to aspects of other arts of Korea.
This chima specifically highlights the qualities of bright green and purple on a brilliant red ground. Green signified youth and fresh starts, while red and purple meant passion and love. This vibrant floral motif was likely worn on a special occasion or for a lively performance.
Samuel, Songhoon Lee. Hanbok : Timeless Fashion Tradition, Seoul Selection, 2013. ProQuest Ebook Central, https://ebookcentral.proquest.com/lib/uark-ebooks/detail.action?docID=4872430.
Object Dimensions
L. 98 cm.
Object Housed
University of Arkansas Museum
Object Accession Number
0086-0049-0001