Volume 1, Issue 7 (2023)
Our Dear Readers,
It is with great pleasure we share with you the seventh edition of The Diamond Line. The University of Arkansas is home to so many wonderfully creative students and it was our privilege to witness this firsthand. We have handled their work with great care and dedication. We would like to take a moment to thank everyone who was involved in this process. From submitters to sponsors, it takes a village to put together a magazine. We sincerely hope you enjoy reading it as much as we enjoyed creating it.
If life was a movie, there'd be three acts: your childhood, adolescence, and adulthood. Our goal when creating this magazine was to walk you through these stages with poetry, prose, and visual arts. As we grow, we experience a world of change, love, heartbreak, happiness, and fear. We encourage you to revel in these times of change and embrace them at every turn.
Every good film has a soundtrack behind it. While you read along, we encourage you to enjoy the soundtrack of this magazine's life. As creatives, we become inspired by other works of art. Our contributors were inspired by these songs and chose them to individually represent each one of their pieces.
Our entire team was so inspired by all of these works and we know you will be as well. Please cherish the time you spend viewing these pieces as they deserve the utmost attention. They are beautifully made and we hope they impact you as much as they have each of us.
Front Matter
Entire Issue
Stories
Poems
Visual Art
Letter from the Editors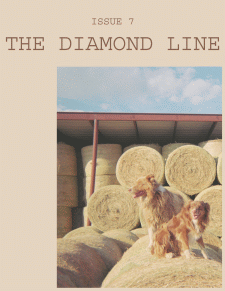 Cast
Editors-in-Chief

Amelia Hirsch
Breana Watkins
Kylie Bell

Managing Editors

Jasmine Hsueh-Ting Lee
Sam Conine

Social Media Manager

Ella Kohler

Poet Editor

Kath Rees

Poetry Team

Avery Pennington
Caleb Stortroen
Emma Harris

Visual Arts Lead

Haley Caldwell

Visual Arts Team

Amelia Hirsch
Aniston Jones
Lillie Tews
Sam Conine

Prose Editor

Mia Watson

Prose Team

Breana Watkins
Ella Kohler
Jasmine Hsueh-Ting Lee
Kylie Bell

Print Production Lead

Amelia Hirsch

Print Production Team

Breana Watkins
Caleb Stortroen
Emma Harris
Mia Watson

Web Production Lead

Jasmine Hsueh-Ting Lee

Web Production Team

Ella Kohler
Hailey Caldwell,
Kath Rees
Lillie Tews

Promotions Lead

Sam Conine

Promotions Team

Aniston Jones
Avery Pennington
Kylie Bell

Doodle Team

Amelia Hirsch
Mia Watson