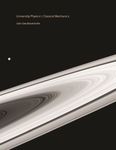 Subjects
Atomic, Molecular and Optical Physics | Elementary Particles and Fields and String Theory | Engineering Physics | Other Physics
Keywords
Physics, mechanics, particles, velocity, motion, inertia, kinetic, forces
Educational Sub-Level
College / Upper Division
Description
This is a "minimalist" textbook for a first semester of university, calculus-based physics, covering classical mechanics (including one chapter on mechanical waves, but excluding fluids), plus a brief introduction to thermodynamics. The presentation owes much to Mazur's The Principles and Practice of Physics: conservation laws, momentum and energy, are introduced before forces, and one-dimensional setups are thoroughly explored before two-dimensional systems are considered. It contains both problems and worked-out examples.
Institution
University of Arkansas, Fayetteville
Creative Commons License

This work is licensed under a Creative Commons Attribution-Share Alike 4.0 License.
Collection
University of Arkansas Open Educational Resources
Recommended Citation
Gea-Banacloche, Julio, "University Physics I: Classical Mechanics" (2019). Open Educational Resources. 3.
https://scholarworks.uark.edu/oer/3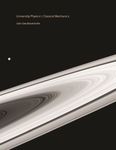 COinS