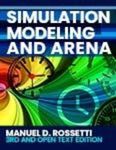 Title
Simulation Modeling and Arena
Subjects
Industrial Engineering | Industrial Technology | Management Information Systems | Operational Research | Technology and Innovation
Keywords
simulations, Arena (software), simulation modeling
Educational Sub-Level
College / Upper Division
Description
Discrete-event simulation is an important tool for the modeling of complex systems. Simulation is used to represent manufacturing, transportation, and service systems in a computer program to perform experiments on a computer. Simulation modeling involves elements of system modeling, computer programming, probability and statistics, and engineering design. Simulation Modeling and Arena, by Dr. Manuel Rossetti, is an introductory textbook for a first course in discrete-event simulation modeling and analysis for upper-level undergraduate students as well as entering graduate students. The text is focused on engineering students (primarily industrial engineering); however, the text is also appropriate for advanced business majors, computer science majors, and other disciplines where simulation is practiced. Practitioners interested in learning simulation and Arena could also use this book independently of a course.
This book was created in Markdown and is available through GitHub. By cloning the repository or downloading the zip archive, you can have a local copy of the entire book. Thus, if you do not have regular access to internet services, you can still read and utilize the materials. The author encourages students within a class setting to clone the repository using a program such as Github desktop.
Institution
University of Arkansas, Fayetteville
Creative Commons License


This work is licensed under a Creative Commons Attribution-NonCommercial-No Derivative Works 4.0 International License.
Collection
University of Arkansas Open Educational Resources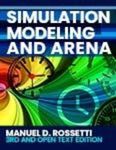 COinS