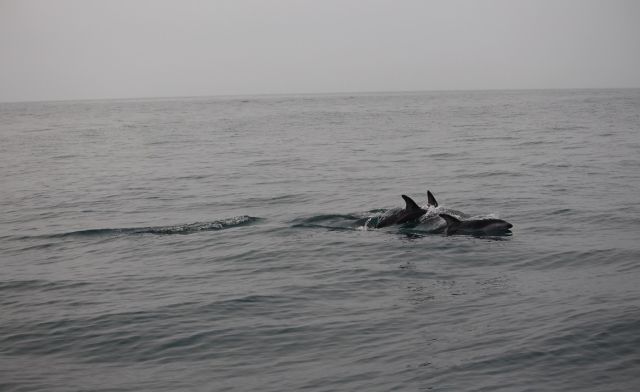 The following content was compiled for the Zoological Collections of the University Museum with Meredith C. Swartwout, Ph.D. Candidate, Biological Sciences, U of A as the researcher and writer of this collection.
The sea encompasses most of the earth's surface and contains most of the planet's water (in the form of saltwater). In terms of life, coral reefs have some of the most diverse communities on earth, while the open ocean is the equivalent of a desert. The sea and her mysteries have captivated people for centuries. Large expanses remain unexplored and new species are frequently discovered in the deep oceans. Even for people who are not biologists or explorers, the ocean still has allure, and every year people are drawn to beaches to enjoy the sand and saltwater.
The ocean takes up so much of the earth and human imagination so it should come as little surprise that even though Arkansas is a land-locked state in the U.S., the University of Arkansas Museum has a collection of marine life. I know many of us are stuck indoors right now, trying to keep our families safe, and many U.S. citizens may not have been able to do a yearly pilgrimage to the sea. Therefore, please allow us to bring the sea to you, with this visual sample of the diverse marine specimens that the museum has to offer.
Image caption: A pod of dusky dolphins (Lagenorhynchus obscurus) swimming off the coast of Kaikoura, New Zealand. Photo by Meredith Swartwout.
Printing is not supported at the primary Gallery Thumbnail page. Please first navigate to a specific Image before printing.