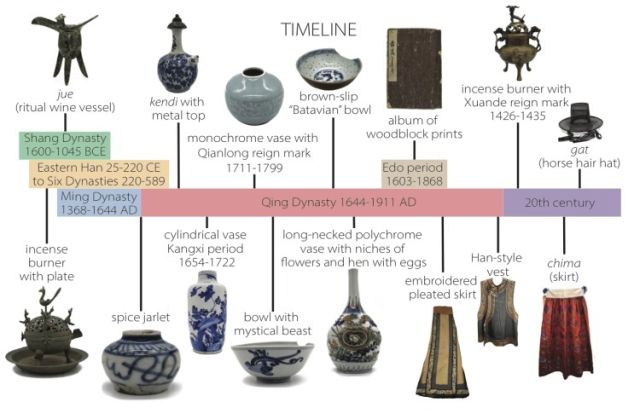 Preview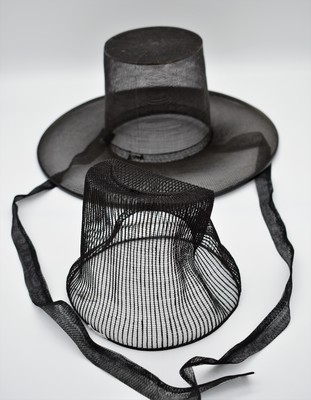 Photo Credit
Laurel Lamb, Curator, University of Arkansas Museum
Object Type
Textile with horsehair, bamboo, ink
Description
The gat, a traditional Korean hat made by carefully threading horsehair and strips of bamboo, was first produced during the Joseon Dynasty (1392-1897). The elaborate process to make this hat does not allow mass production. To begin, a government-certified gat master must first boil the bamboo and cut it into hair-like threads, then weave and shape it by hand. It takes approximately five months to complete a single hat. To this day, the Korean government regulates the certification of gat masters, and this traditional hat is only produced in Tongyeong, on the southern coast of Korea, for special events or historical purposes. Given this elaborate, culturally-protected traditional process, a high-quality gat can cost between $3,000 to $10,000.
Recently, the overseas success of Netflix's Korean zombie drama series "Kingdom" (2019) has fueled heightened global interest in and demand for traditional hats worn by the characters. Men from the Joseon Dynasty era (1392-1910), the period in which the series is set, tied their long hair in the hairstyle (sangtu) every morning and wore hats that indicated their social class, occupation, and occasion. When noblemen and scholars headed outdoors, they wore the heuklip, better known as a gat when indoors. Identification of one's social status or occupation through the style of their hat is significant in Korean history. Due to this distinction, Amazon now sells fake gat. It goes without saying that the craftsmanship and the details of this factory-produced version do not compare to the gat made by a certified master.
Object Dimensions
H. 17 cm.
Object Housed
University of Arkansas Museum
Object Accession Number
0086-0049-0030 a, b.